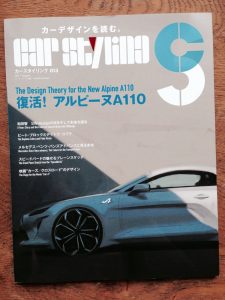 ただ今発売中のカースタイリング vol.13に「A portrait of David Bowie」の5ページにわたる特集記事を書いていただきました。素晴らしい記事をありがとうございます。
ボリューム はほぼ完了。
いまはDBの曲と肉声をパラメトリック•デザインを用いて形態に落とし込む作業中。
この試みがうまく行けば彼とのコラボレーションが可能になるわけですが新しいテクノロジーで難航中。
パラメトリック•デザインのプロのご助言、ご助力を広く募集中です!
フルサイズモデルのスポンサーも引き続き探しています。
ご興味のある方は是非ご連絡を!
http://www.fujisan.co.jp/product/345/new/
---
5 pages of a great article on our "A portrait of David Bowie" project in the latest issue of "Car Styling" vol.13! Many Thanks for a great article.
The form itself is almost finished!
Now we are woking on transforming DB's songs and voices to forms by using parametric design which allow me to "collaborate" with him. But as we are not pro of the technic, we are struggling a little bit!
If you are pro of parametric design and open to support us, please let us know!
And we are still seeking the sponsor for the full scale model!
If you are interested, please let us know!