works
http://takumiyamamoto.com/wp/wp-content/uploads/2017/06/Orange01-small-scaled.jpg
車のデザイン同様にTakumi YAMAMOTOを魅了したアーティスト、デヴィッド・ボウイへ送るオマージュ。アーティストが油、水彩、粘土、木、鉄を媒体として選び表現するように、今作品では「車」を媒体として彼を表現する試み。
構想20年以上のプロジェクトは本来彼本人とのコラボレーションで実現させたかったものであったがプロジェクト開始直後に彼が他界。叶わぬ想いはオマージュに形を変えて実現された。
A tribute to David Bowie, an artist who fascinated Takumi YAMAMOTO as much as car design.
As an artist selects and expresses himself through oil, watercolor, clay, wood, and metal as a medium, this is an attempt to express himself by using "the car" as a medium.
I first thought of this project over 20 years ago, and originally wanted to realize it in collaboration with David Bowie himself. As he sadly passed away just as the project started, it evolved into an homage.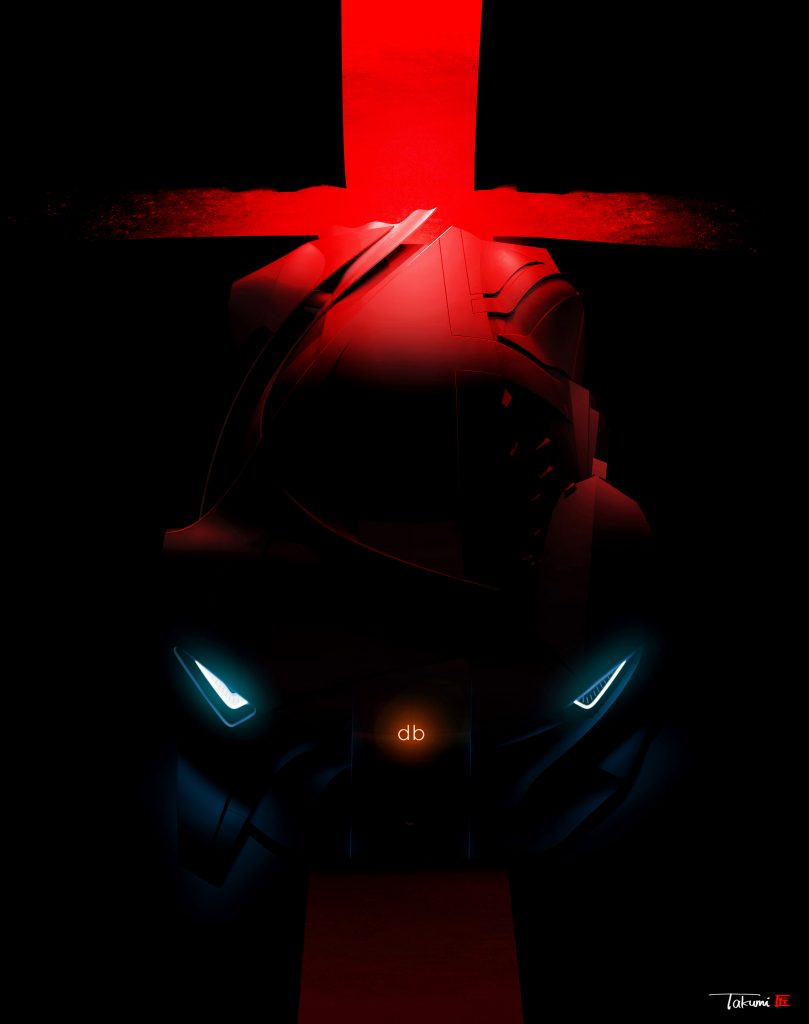 Original sketches from 20 years ago when I came up with the idea of creating a car after his name. / このプロジェクトを思いついた20年前当時のスケッチ
Initial sketches at his last birthday / 彼の最後の誕生日に描かれたイニシャルスケッチ
Transforming his image into a car... / 彼を車に落とし込むプロセス。。。
Getting there...
3D Sketching begun!
The project announced at the 1st anniversary of his passing / 彼の一周忌にプロジェクト公表
Refining the 3D CAD with Cyrille Ancely.
Bowie + Another YAMAMOTO
DB + Takumi YAMAMOTO?
One of beautiful CGI images from Alexandre Larnac
Very first try to transform his songs to a form by Yovan Vujacic
パラメトリック•デザインを駆使し彼の曲、肉声を形態に落とし込んでいる所。Yovan Vujacicによるファースト•トライ